Twilight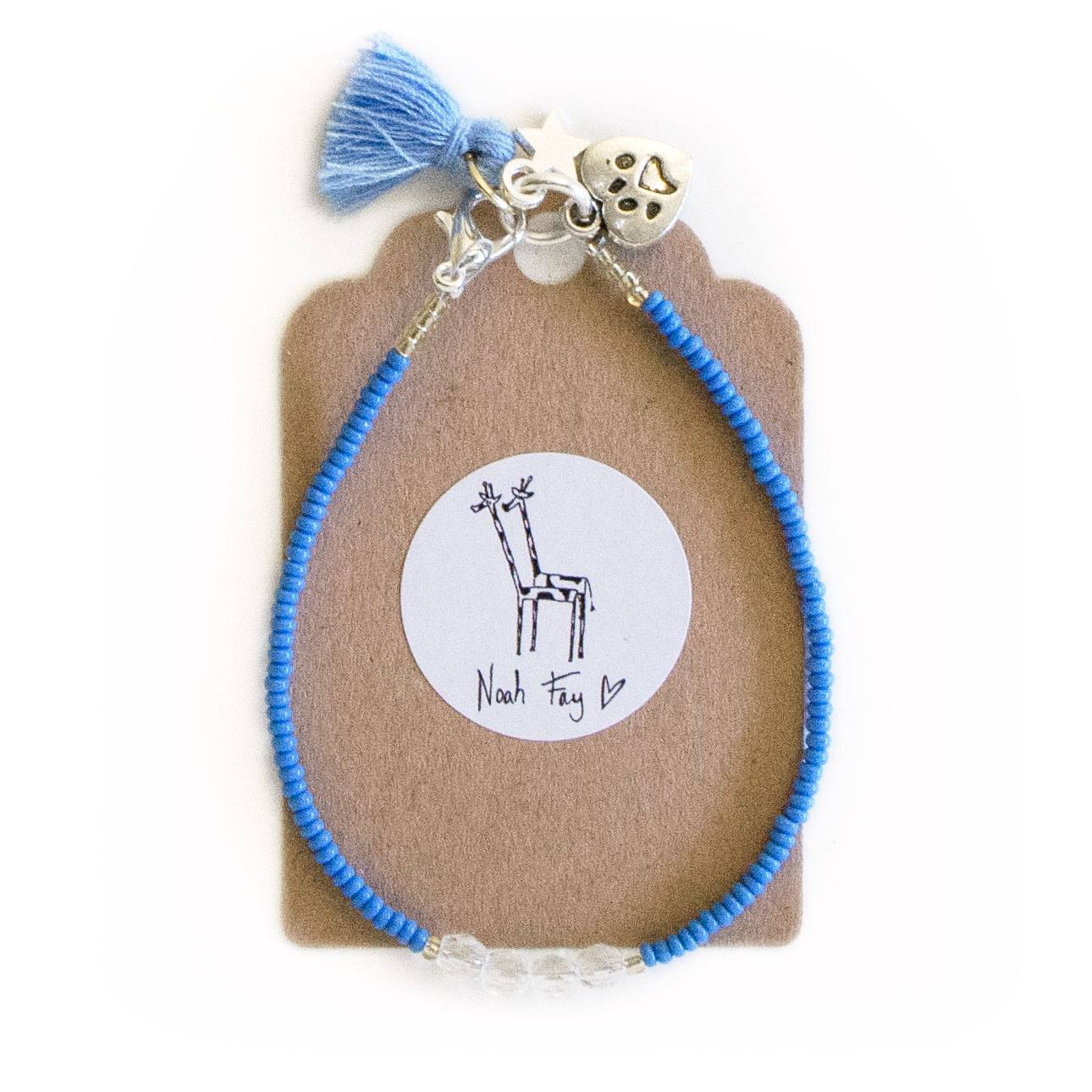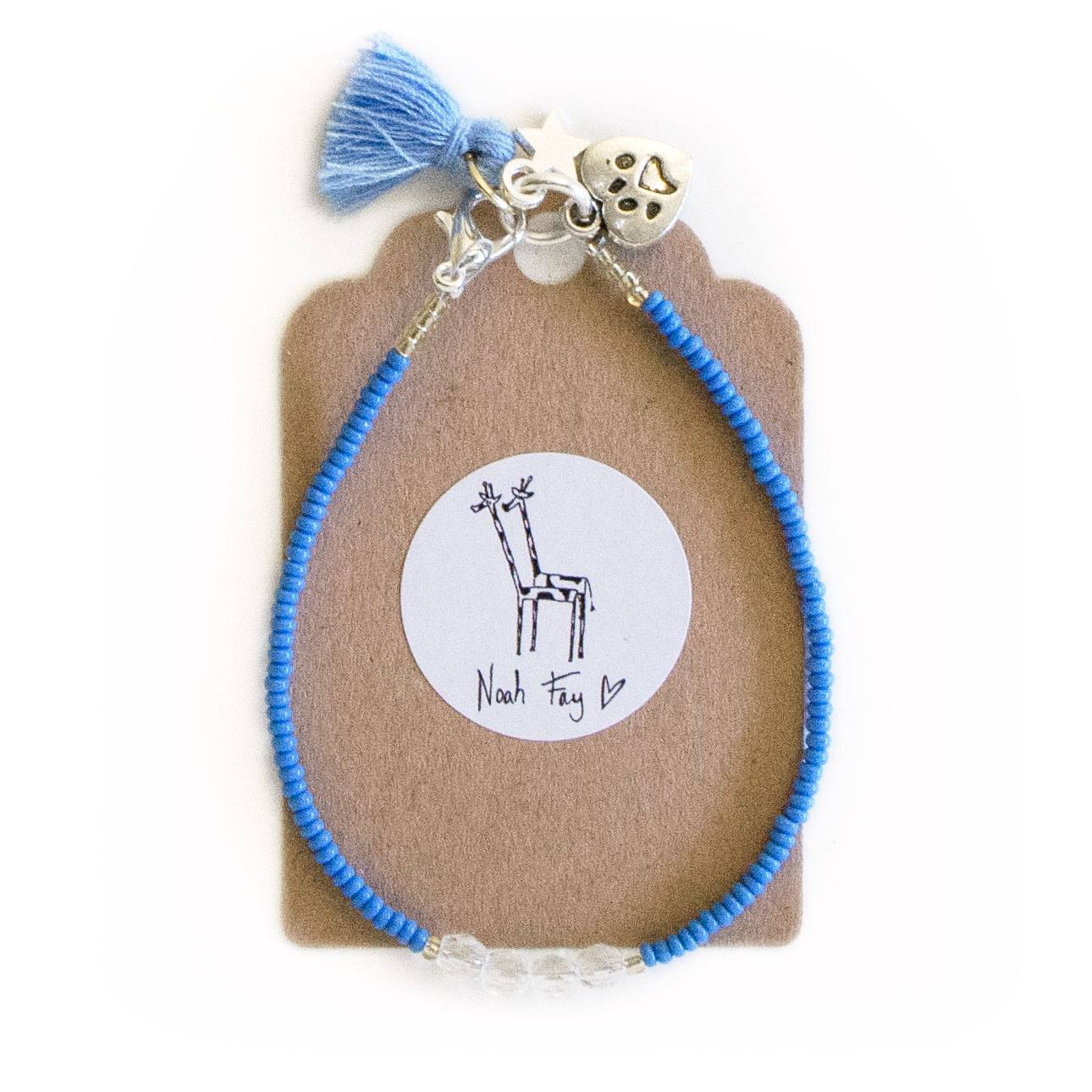 Twilight
Pretty hand-made blue, white and gold bracelet with 'love my dog' and star charm and blue tassel.

Standard sizing is approximately 18cm.

This bracelet is raising money for IAPWA Charity, Manchester and Cheshire Dogs, and Dog Star Foundation Charity. On every bracelet bought we will donate 40% to these charities.
They are made to order so let us know if you want a different size or colour!

Love Noah Fay x
IAPWA (International Aid for the Protection & Welfare of Animals) is a UK registered charity dedicated to creating a better future for animals in need. Their first project, established in 2009, is based in Sabeh, Borneo where they have a facility and team providing a lifeline to thousands of dogs and cats every year who are in need of veterinary care and support. Wherever there is suffering they aim to make a difference and with your support they can continue to protect and improve the welfare of animals worldwide.
MCDH (Manchester and Cheshire Dogs Home) promise to continue to accept stray and unwanted dogs in the Greater Manchester and Cheshire districts. Their mission is to try and vaccinate and microchip[p all dogs in their care and find them good homes. They try to care for and treat the sick and injured dogs and nurse them back to good health ready for adoption. They want to try and provide low cost neutering and attend schools and other events to teach people about responsible dog ownership and their safety. They also promise to never put down a healthy dog.
Dog Star Foundation is a dog charity that is based in Sri Lanka. The life of an unwanted and uncared for dog in Sri Lanka is full of suffering and misery. With your support, they are changing their future, one spay at a time. Dog Star Foundation believe that every dog deserves to be happy and healthy. They provide vital veterinary care to stray dogs that suffer from horrible skin conditions, parasites and wounds. They believe that education is fundamental to develop community-responsibility for animal welfare and health.
For more information on these three AMAZING charities please follow their links below;
https://iapwa.org/
http://www.dogshome.net/
https://www.dogstarfoundation.com/
Love NF x